GONE ARE THE DAYS OF DREADING MONDAYS... 
Clear your energy, level up your mindset, and immediately transform your life and business

every week

with me
FINALLY START SEEING POWERFUL RESULTS IN YOUR BUSINESS, HEALTH AND RELATIONSHIPS
FASTER and EASIER than you ever could have imagined!
What If I Told You That Every Answer To Any Challenge
You Have Is Already Inside You?
It's true. You just have to learn the one thing that's blocking you from knowing what it is - fear. I remember when I first heard the statement, 'If there's something in your life that isn't healing or changing, there is a part of you that is too afraid to have it.' 
I just couldn't understand that. Of course, I wanted the thing I wanted but no matter what I was doing it just wasn't happening. Turns out, it's true. Fear blocks us from healing, and it blocks us from having the relationships, money, and success we want. It's a hard one for the mind to understand, but once you learn the CLEAR process, and see the amazing changes that happen with ease, you'll understand it. 
You're not stuck or broken, you just haven't asked the right question that's going to give you the results you're looking for!
Hey there, I'M JACKIE!


I help people just like you get unstuck so you can finally start seeing the results you're looking for.. in your business, health and relationships…
I started this personal development and energy healing journey in 2008, because I wanted to know what was causing the anxiety I felt and how to heal it. Band Aids were not working and it was time to stop ignoring it. I wanted to find the root cause and get rid of my anxiety once and for all. 
Little did I know, I was about to learn that our challenges aren't wrong. They're really here to guide us to everything we want; we just need the right tools to access it. Instead we often judge and resist our challenges, keeping us more stuck and frustrated.
I could have saved myself years of fighting against things like anxiety and self-doubt, thinking if I just worked harder I'd get there. The truth is nobody outside yourself can save you. It comes from you! Your symptoms are guiding you to new awareness and new levels of healing. 
Now that I know how to access the truth within myself in just moments, I've created a 3-step system that will teach you to do the same. My simple and unique way of accessing your answers will ultimately give you the power to heal yourself and give you access to manifest all you desire.
THE TOOLS ARE AMAZING!
"My practice just took off. It was doing ok, but it's just exploded these last few months learning these tools, and it's with way less effort. I highly recommend learning this work.
- Brenda S
MAGIC OCCURRED TODAY!!
"The magic that occurred today is so worthy of sharing. Thank you, thank you, thank you Jackie, for your words to get centered and grounded in my light. I was able to calm my anxious brain and shift into the energy of I'm excited. The day turned out better than I could have imagined."
- Liz H.
THAT WAS INCREDIBLE, WOW!
That was incredible. I gave and felt so much love to the childhood-me and my mom. Because of this work, I've been able to break the cycle of family trauma that went back generations. WOW JUST WOW, what a session.
- Jennifer S
Are you ready to ditch the overwhelm, self-doubt, and excuses, and start creating a life and business you're excited about?
Meditation Mondays Monthly Membership 🧘🏻‍♀️
Join a community of holistic business owners like yourself that are committed to dreaming big, accessing their highest potential and manifesting all their goals.
Join Today
In the Meditation Mondays Membership, you will receive

 

a new workshop every week.

 
You can choose to join LIVE on Mondays or access new and previous sessions whenever you need it.

THIS IS WHERE YOU COME TO MASTER YOUR LIFE!
Each week we'll focus on:
Clearing your energy and space
Letting go of things that no longer serve you
Giving yourself permission to dream
Unlocking abundance easily
Join now and unlock the latest workshops...
Receive instant access to the previous workshops below and many more!
THINGS ARE BEING TRANSFORMED.
"This work is transformational. The tools, skills and awareness of energy and power of our mind has been life changing. Thank you Jackie for the great energy clearing and the hard work and years of knowledge to touch and help others.
- Rosa M.
THIS WORK IS TRANSFORMATIVE.
Jackie has helped me tremendously through my divorce journey. This work taught me how to clear and protect my energy. These tools have been transformative and my life is so much better because of it. I recommend anyone going through a tough challenge to work with Jackie.
- Nityananda D.
ONE CALL WAS WORTH THE COST OF ADMISSION!
"This experience has been profound. Jackie is intuitive and spot on. This is what I yearned for and didn't even know it! I am clearer, lighter, freer and I have more energy. Thank you Jackie! You're a lifesaver!
- Michelle E.
The tools in this program will change EVERYTHING for you!  
HERE'S WHAT YOU'LL GET WHEN YOU JOIN TODAY!
NEW Workshop Every Week 

(Total Value: $397)

Hot Seat Opportunity Each Week 

(Total Value: $247)

Q&A Unlocked 

(Total Value: $297) ​

Private Members Community 

(Total Value: $197) ​

Quarterly LIVE Events Only for Members! 

(Total Value: $397)

Unlock the ALL-ACCESS PASS for a transformative year of Meditation Mondays, CLEAR and Daily Meditations. Your ultimate ticket to total transformation! (Total Value: $697)
 Total Value: $1535
NORMAL PRICE: 

$564
SPECIAL PRICE: $27.00/month or $297/year
Still Unsure? Look At All These Results
I LOVE STARTING MY MORNING OFF THIS WAY.
I love starting my mornings with meditation and getting clear with my intention. It's time just for me and so peaceful to connect to my higher self.
Erin B.
I LOVE MONDAYS NOW!
I love having a special time every Monday morning to come clear the energy from my weekend, get grounded, and set an intention for the rest of my week. It has totally shifted the energy I am in every week and I'm living in so much ease and flow!
- Jasmine A.
Everything you get when you become a Meditation Mondays Member!
NEW Workshop Every Week
Allow me to guide you through a powerful active Meditation session each week that will clear the energy that's blocking your desires. I will give you the tools and strategies you need to eliminate self-sabotage, be intentional and ground you for the week ahead.
Hot Seat Opportunity Each Week
Opportunity to work with Jackie each week LIVE in our Hot Seat. Every week Jackie will work with a member, helping them with an important issue in their life or business. This session is both powerful for the listener as well as the member in the hot seat. You will leave this session with amazing new insights you didn't even know you needed.
Q&A Unlocked
Once a month we'll have a Q&A session where all your questions will be answered! This session is transformational and helps integrate this process in your mind-body and soul. You'll also be connected with members from all other programs, increasing your learning from each other.
Quarterly LIVE Events only for Members!
Every month that has a 5th Monday, we'll have a LIVE event. Jackie will do a full live session working with many of the members on the call. This powerful experience is something only people in my premier program CLEAR get to experience. As a member, you'll have a free ticket to come and a place to keep yourself accountable to your growth.
Money-Back Guarantee
I believe the only way you can tell if something will work for you is to experience it. So come try it out for yourself. It's risk free because if you don't get value from it or love it within the first 30 days, email me and I'll refund your purchase. 
It's time to imagine what's possible for you...
You are far more capable than you know and give yourself credit for.
Let me guide you and show you the way. It's simple and sometimes not easy, but it'll change your life and be worth it. 
When you join Meditation Mondays Membership you'll no longer be on this journey alone. I'll be here every week keeping you accountable, celebrating your wins and transformations along the way. 
You will WAKE UP Monday mornings and every morning living a life you love, one that's better than you can imagine! Ready to share who you are with the world?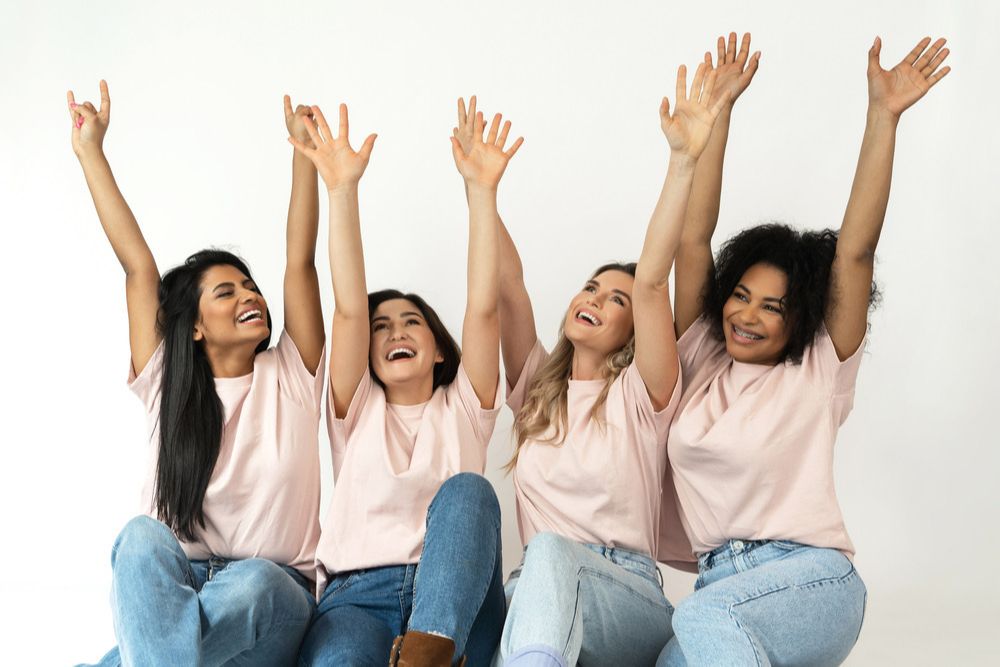 Frequently Asked Questions!
Do I have to attend LIVE?
What are the results people are getting?
How long is the membership?
YOUR EXTRAORDINARY LIFE IS ONE DECISION AWAY!
Join our thriving community of like-minded women dedicated to success in health, relationships and business. Give yourself this gift. You are 100% worth it.